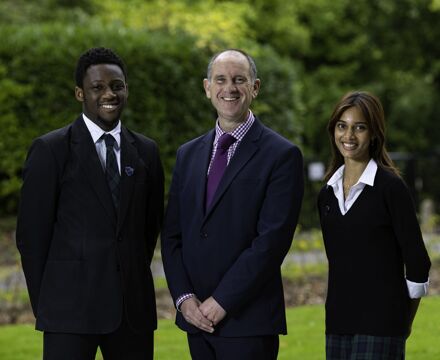 We provide a unique Sixth Form experience for the many students who apply to study A Levels with us.
Students continue to receive a high level of support from staff and are also encouraged to develop greater freedom to both study and learn independently.
The performance of our students in public examinations puts us within the highest performing schools nationally and we are proud of what they achieve. The achievements of the Sixth Form students are celebrated each year at the Presentation Evening.
Extensive guidance is given to students to assist them in their application to higher education and bespoke support is available for potential Oxbridge candidates.
Almost all of our students move on to higher education once they have completed their A Levels.
Sixth Form students are expected to take on wider responsibilities within the school including mentoring and student leadership roles.
We place great emphasis on our Sixth Form students as important role models for the community both in school and beyond.