Curriculum Information
Academic Curriculum Information
Pupils at St Bernard's Catholic Grammar School have a distinguished tradition of achieving academic excellence.
The curriculum we provide reflects pupils' own interests and we encourage them to develop strategies for personalised and independent learning from a very early age.
Our curriculum provides breadth and depth and allows pupils to choose subjects that reflect their own strengths.
Outstanding teaching and learning ensure pupils are supported both in the classroom and beyond, to achieve their full academic potential.
Our provision as a centre of excellence for Gifted and Talented pupils has an outstanding reputation, with pupils making progress throughout their time in school.
We have excellent links with our partner primary schools, other local secondary schools and various different universities and colleges.
We understand that learning can take place in so many different situations both in and beyond the classroom.
We have a sophisticated programme of extra-curricular and enrichment activities that supports pupils' learning and enables them to become lifelong learners.
Our curriculum is organised into eight faculties, with a core curriculum of PHSCE, Literacy and Numeracy and MSSC values.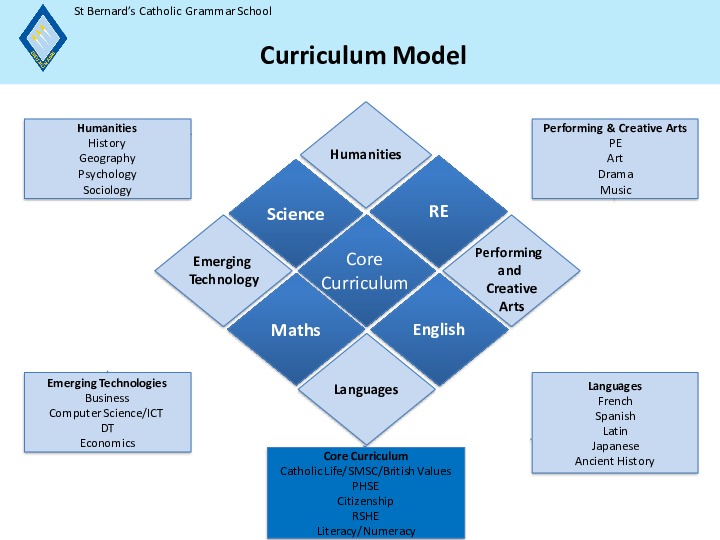 You can find a copy of our Curriculum Statement here:-
Please find details of our curriculum offer. If further details are required, please contact the relevant Head of Department or Faculty.
Curriculum:
English
Mathematics
RE
Science
Humanities (History, Geography, Psychology, Sociology)
Emerging Technologies (Business, Computer Science, Design Technology & Economics)
Performing & Creative Arts (PE, Art, Drama & Music)
Languages (Ancient History, French, Spanish, Latin, Japanese)